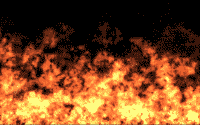 I completed the first DVD workout of the Insanity series this evening!! It kicked my a$$! My face was beet red, and I felt like passing out afterwards! I think I stopped to rest about a thousand times. I can't remember the last time I did suicide drills... middle school basketball practice, maybe? It was a great work-out and I'm sure I'll feel it for the next few days to come. Heck, I think I was still sore from the Fit test I did over a week ago. :)
Other than the fact that I'm completely out of shape, I think the most challenging aspect of Insanity will be pushing myself to "dig deeper". It's so easy just to take a rest or to not finish the last few seconds since I'm at home and by myself. I'm seriously thinking about buying a heart rate monitor to gauge how hard I'm exerting myself and to make sure I'm not about to kill myself. If anyone has any good recs, let me know!
As far as my diet goes...it stinks! I was doing really well for about about a week or so. I was eating clean and eating 6 small meals a day. But once Easter weekend hit, forget it! We ate so much candy. I think all my son ate for two days straight was candy, candy, and more candy! This week I've had chick-fil-a, pizza, fajitas, and tonight will be hot dogs and chips. Definitely not on the plan! I'll have to get back on track. There is a recipe for Almond Butter Chocolate Chip Cookies in my Clean Eating magazine that I can't wait to try! I'll have to post the results after I bake them. They look yummy!